As a Jewellery buyer in Toronto, 401Gold buys any type of jewellery made with any precious metal including gold, silver or platinum with or without any diamonds or other precious or semi-precious gemstones. The most common forms of jewellery we buy include rings, necklaces, bracelets and earrings.
Come into our store for a free appraisal and discover the exact weight, karats and dollar value of your precious metals that are in your piece. We also have gem testing equipment, where we can identify your diamonds, precious and semi-precious gemstones completely free of charge.
And remember that our free appraisal is unconditional, and there is no requirement for you to have to sell anything to us
401Gold also uses several machines including XRF Spectrometers, that allow us to appraise each metal without damaging your precious items of jewellery. In simpler terms, WE DO NOT DO ACID OR SCRATCH TESTS!
If you have a lot of jewellery to appraise, please give us a quick call first to arrange a suitable time.
See our huge jewellery payouts
Estate Jewellery Buyer
Our motto is "Trust through Transparency". This business principle guides us in every transaction, especially so when family members need to sell a loved ones jewellery in a difficult time.
Typically in the cash for gold industry, jewellery buyers offer a a low flat fee for estate jewellery lots knowing that you probably aren't thinking at your best.
Our appraisers at 401Gold will offer you an item by item appraisal in writing, which will clearly show you exactly how much each item is worth at the time of the appraisal.
And with this appraisal, you can compare us against other jewellery buyers or come back later at a time that suits you as we will never pressure you to sell during this very hard time for you and your family.
Premium Jewellery Buyer
Premium Jewellery like Cartier or Tiffany & Co has a greater value than normal jewellery, as they are both higher in quality and have a greater demand on the second hand market.
We show our higher payouts for premium pieces on our payouts page, but this price will be affected by a number of factors including:
Does the price come a certificate of authenticity?
Do you have the original receipt?
What is the condition of the item?
Has the item been changed or altered since it was purchased?
The bottom line is that you can expect to be paid a higher payout for any piece that comes from a premium jeweller, and only an appraisal by our jewellery buyers will let you know how much more you will receive.
Broken Jewellery Buyer
We love broken jewellery. It really doesn't matter to us whether your piece is broken or not. Gold is Gold, Silver is Silver and Platinum is well, Platinum. The one thing we do not buy in this category is loose diamonds and gemstones. If your gemstone isn't mounted in a precious metal, we cant buy it.
Selling Gold Rings in Toronto
401Gold will buy any ring made of any precious metal with any type of gemstones
There are so many types of rings that find their way into our lives, and these tend to be the most common item we tend to appraise for our clients.
Anniversary Bands, Antique Rings, simple bands, Birthstone Rings, Bridal Sets, Contemporary Rings, Engagement Rings, Estate Rings, Eternity Bands, Fancy Wedding Bands, Fashion Rings, Promise Rings, Solitaire Rings, Vintage Rings, Wedding Bands and 3-Stone Rings
Less common rings that we can also appraise include Claddagh Rings, Cluster Rings, Cocktail Rings, Flexible Rings, Gimmel Rings, Halo Rings, Nugget Rings, Posey Rings, Signet Rings, Spinner Rings, Stack Ring/s,
Selling Gold Necklaces in Toronto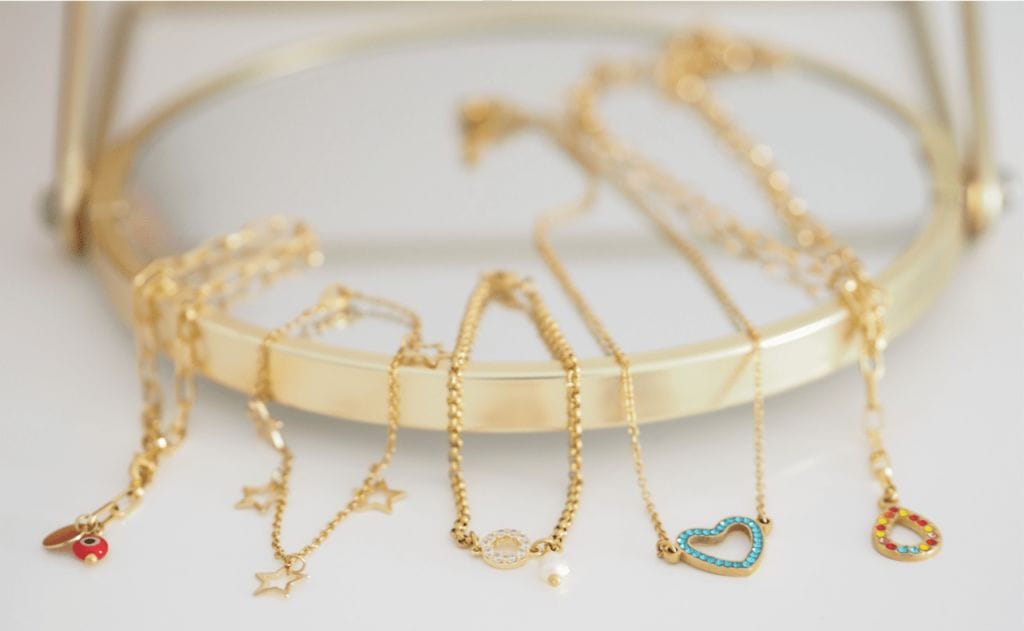 401Gold will buy any ring made of any precious metal with any type of gemstones
Necklaces made of precious metals come in all sorts of shapes and sizes, and our jewellery buyers can help you understand exactly what the value of your necklace is.Industry standard lengths for typical necklaces are:
Collar = 12 to 14 inches
Choker = 14 to 16 inches
Princess = 16 to 18 inches
Matinee = 20 to 22 inches
Opera = 30 to 36 inches
Rope = 36+ inches
Lariat (no clasp) = 34 inches
Typical necklace styles include:
Bib
Festoon
Graduated
Lavaliere
Locket
Multi Strand
Negligee
Pendant
Rivière
Sautoir
Selling Gold Bracelets in Toronto
401Gold will buy any Bracelet made of any precious metal with any type of gemstones
Bracelets many times offer the highest payouts for jewellery, as the more than often have a significantly higher weight of precious metals by themselves. The different types of bracelets include:
Bangles
Chain Bracelets
Charm Bracelets (these tend to be very heavy)
Cuff Bracelets
Delicate Bracelets
Designer Bracelets
Infinity Link Bracelets
Link Bracelets
Multi-Layer Bracelets
Tennis Bracelets (typically have many diamonds or gemstones)
Selling Gold Earrings in Toronto
401Gold will buy any earring/s made of any precious metal with any type of gemstones
Earrings most times have the smallest amount of precious metals of all the different types of jewellery, with the clasps many times not having a high karat count and may not even be a precious metal at all. The most popular types of earrings are:
Stud Piercing
Drop Piercing
Cluster Piercing
Dangle Piercing
Hoop Piercing
Huggie Piercing
Chandelier Piercing
Threader Piercing
Jacket Piercing
Ear Climbers
Barbell Piercing
Circular Barbell Piercing
Plug Piercing
Bajoran Piercing
Ear Spike Piercing
Teardrop Piercing